Home · Becky · Pat · Allen · Maribeth · Martial Arts · Pat's Links
Homeschooling · Health · Awards · Down Syndrome · Genealogy
Terrorism · Politics · Pro-Life Feminism · Religion · Free Backgrounds
Photos and Art · Terragen · Bryce · Vue d'Esprit · Fractals · Epitome
Renaissance Personhood · Ethnobotany · Email Stuff · Site Map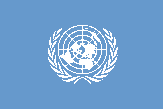 Music
The nourishment which beauty gives to the soul is essential for the development of Renaissance Personhood. This beauty is pursued through the arts, and requires the pursuit of only the most excellent and uplifting expressions. Only to the extent that the arts awaken the awareness of human suffering and thus the burning desire to alleviate it, may this rule be broken. All forms of art that seek to debase both art and human dignity are inimical to the development of the spirit.

The music for this page is Tarantelle Op. 16 by Henryk Wieniawski. I chose it because it is something that I got to hear frequently from attending string recitals, and therefore learned to love. This MIDI sequence is from the Classical MIDI Archives, sequenced by E. & A. Chan - by permission.
Tucson Junior Strings
My Rachmaninoff Story
More material on music in the Homeschooling section
(Use back button to return to this page)

Shinichi Suzuki Had a Good Idea, But...

Response

My Answer

Another Response
Links to information about famous black musicians:

Blacked-Out Heroes
Tucson Junior Strings Tour Photos
Photo credits Allen and Heidi Goltz. Allen is a talented young musician who plays (or has played) viola, violin, trombone, piano, handbells, sings opera, and conducts. Allen's page has links to opera companies with which he has performed.
Tour1 Chamber Music in the Mountains Music Camp

Tour2 Florida

Tour3 Florida, Washington D.C.

Tour4 Washington D.C.

Tour5 Washington D.C., Seattle and Vancouver

Tour6 Seattle and Vancouver, Allen



Links
Naxos "The World's Leading Classical Music Label"

Music Labels for your music recordings - Naxos.com
Violin Jokes
Instrument Jokes
Viola Jokes Three pages of them





Backgrounds graciously provided by:
Music Graphics Galore