Home · Becky · Pat · Allen · Maribeth · Martial Arts · Pat's Links
Homeschooling · Health · Religion · Down Syndrome · Genealogy
Terrorism · Politics · Pro-Life Feminism · Music · Photos · Paint Shop Pro
Free Backgrounds · Dragons · Awards · Bryce · Vue d'Esprit · Fractals
Epitome · Renaissance Personhood · Ethnobotany · Email Stuff · Site Map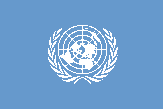 The nourishment which beauty gives to the soul is essential for the development of Renaissance Personhood. This beauty is pursued through the arts, and requires the pursuit of only the most excellent and uplifting expressions. Only to the extent that the arts awaken the awareness of human suffering and thus the burning desire to alleviate it, may this rule be broken. All forms of art that seek to debase both art and human dignity are inimical to the development of the spirit.
Bryce is a commercially available landscape generation program for which vast libraries of textures and skies are available.
Terragen is a free landscape generation program noted for the realism of its landforms, surface textures, and clouds.
Vue d'Esprit is a commercially available landscape generation program which has the special capacity of generating plants, each of which is different from other plants of the same type. For example, no two oak trees will be alike, but will have different arrangements of branches.
Bryce
Terragen
Vue d'Esprit
Ultrafractal & Xenodream
Paint Shop Pro
Photography
Free cumulus clouds for Terragen
Textures for Bryce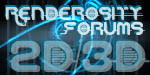 Previous 15 |  Previous Site |  Next Site | Next 15