Home · Becky · Pat · Allen · Maribeth · Epitome · Martial Arts · Pat's Links
Homeschooling · Health · Awards · Down Syndrome · Genealogy · Dragons
Terrorism · Politics · Pro-Life Feminism · Religion · Music · Fractals
Free Backgrounds · Terragen · Bryce · Vue d'Esprit · Paint Shop Pro
Renaissance Personhood · Ethnobotany · Email Stuff · Site Map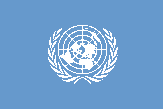 Quick Index
"Never lose an opportunity of seeing anything that is beautiful;
for beauty is God's handwriting -- a wayside sacrament.
Welcome it in every fair face, in every fair sky,
in every fair flower, and thank God for it as a cup of blessing"

- Ralph Waldo Emerson
An appreciation of beauty is not optional for the Christian. Pursuing beauty is as mandatory as the pursuit of truth and goodness.

- Chuck Colson
If the whole universe has no meaning, we should never have found out that it has no meaning: just as, if there were no light in the universe and therefore no creatures with eyes, we should never know it was dark. Dark would be without meaning.

- C. S. Lewis
As I was returning to earth, I realized that I was a servant -- not a celebrity. So I am here as God's servant on planet Earth to share what I have experienced that others might know the glory of God.

- Col. James Irwin, Astronaut
The nourishment which beauty gives to the soul is essential for the development of Renaissance Personhood. This beauty is pursued through the arts, and requires the pursuit of only the most excellent and uplifting expressions. Only to the extent that the arts awaken the awareness of human suffering and thus the burning desire to alleviate it, may this rule be broken. All forms of art that seek to debase both art and human dignity are inimical to the development of the spirit.
My professional web site, with prints of photography, fractals, abstracts, and digital landscapes for sale, and my web design business, is here: Extraplicity.
My most recent work is usually posted here first: deviantART. When I have time, I will be putting more of this work in this gallery.
This is a collection of photographs of scenery, plants, and animals, as well as digital landscapes and fractals. The digital landscapes are made with Terragen, Bryce, and Vue d'Esprit. The fractals are made with Ultrafractal and Xenodream. I also have images made with Paint Shop Pro. There are more photos on Maribeth's page, the music page, and the martial arts page.

Since many of these photographs were taken in the southwestern United States, I thought some Spanish guitar music would be appropriate. Would you like to listen to Asturias by Isaac Albeniz? This beautiful midi file is courtesy of guitarist David Lovell.
Photography Links
Art and Photography Awards
My galleries on other sites
deviantART
My largest gallery
My Webshots Community Page
My Renderosity Galleries
Flickr
also has some of my more recent work.
Art Wanted
includes many of my more recent fractal images.
Red Bubble
Art Limited
ShutterFreaks
The camera with which most of these photos were made is a Pentax ZX-M, or a Pentax SP1, with a 50mm Pentax lens, a 75-200mm Pentax zoom lens, a Sigma 600mm mirror lens, a Tamron 90mm macro lens, Promaster 100-500mm zoom, and a Sears 28mm wide angle lens. I also have assorted filters, mostly Cokin. Most of the time, I used Fujicolor 400.
Later pictures, which I will be adding, were made either with a Pentax K100D or a K10D. I also have acquired some additional lenses. The major new lens is a 650-1300mm zoom, about which I know very little because it was sold under three brand names, and I don't know who makes it.
Please note: right-clicking on thumbnails does NOT work. Left-clicking automatically opens a new window. The thumbnails stay loaded on your browser for quick response. Clicking on either the corner x or the up arrow automatically closes the extra window. Your browser must be javascript enabled for you to view the large photos.
All original art on this web site is copyright © 1999-2010 by the artist.
Quick Index

Fractals

Digital Landscapes

Bryce

Terragen

Vue d'Esprit
Photos

Alabama

Arizona

Animals and Wildlife

Birds

China

Clouds and Sunsets

Creative Photos

Easter Sunday in Arizona, 1999

Humor

Insects

Landscapes

Malaysia & Singapore

Nature

Night Scenes

Plants

Rocks & Shells

Travel

Water & Wood

Webrings and banner links

Email and Credits

Top
Photos