Home · Becky · Pat · Allen · Maribeth · Awards · Music · Pat's Links
Religion · Homeschooling · Health · Down Syndrome · Genealogy
Terrorism · Politics · Pro-Life Feminism · Free Backgrounds
Photos and Art · Terragen · Bryce · Vue d'Esprit · Fractals · Epitome
Renaissance Personhood · Ethnobotany · Email Stuff · Site Map
Martial Arts


Lifetime member, Christian Black Belt Association

Member, International Network of Christian Martial Artists

Fellowship of Independent Warriors

National Taekwondo Federationof America Our association. Read all about Grand Master Brown and Master Hudman there.



The pursuit of the martial arts is the only physical exercise that seeks to develop the human spirit. All other forms of physical exercise tend to be stultifying to the human spirit. The development of the human spirit is a prerequisite for the development of Renaissance Personhood.
Latest news, November, 2005. Lynda Hudman tested for her sixth degree black belt. She was awesome! It was very enjoyable to get together with all the people, which included Grand Master Brown of the National Taekwondo Federation of America, who is truly a role model to me. Not only is he talented in martial arts (he has an eighth degree black belt), but he is also a talented musician, and he and Mr. Allen entertained us with guitar and song at a pizza party after the testing. Mr. Lester from Phoenix also came, and he's another of my favorite people. And Rose Hudman just turned 80, and she hasn't been to class much due to injury, but plans to come back regularly. And Lynda Hudman earned her sixth degree. Congratulations! I think all of these people are fine Christians, and I really appreciate knowing them.

News, March, 2001: my instructor's mother just received her fifth degree black belt! She is 75. Congratulations to Rose Hudman!
You may wonder whether or not Mrs. Hudman could legitimately earn such a rank at her age. So I will tell you what she had to do. She had to perform ALL of the forms in three sets of forms (most martial arts schools only teach one set). She had to do the school's one steps interactively with a partner: both of them were performing one steps simultaneously, rather than taking turns downblocking for each other. She had to do a creative form she designed herself. She had to spar and break boards. She had to take a written essay test that takes approximately three hours to write. She had to demonstrate her kicking ability. She had to answer fact questions and thought questions on her feet after doing forms. And she had to do Won Hyo on the wrong side: a surprise requirement. She fulfilled each of these requirements. Yes, she legitimately earned her rank. She is an inspiration to me.

Pilsung

In Nae

Meanings of the Hyung of Taekwondo

Meanings of the Hyung of Taekwondo for Children

Thoughts on Wisdom in Martial Arts

For Us, Taekwondo is a Family Thing

Thoughts on Choosing a Martial Arts School

A Tribute to a Phenomenal Woman

Safety for Women
Links

Martial Arts, Philosophy, Religion, Myths and Lies: Areas of Concern for Christians, Parents...

Alain Wenessia comprehensive links page to all kinds of martial arts web sites!


International Taekwon-Do Federation

TKD Legacy CD-ROM Web Site

International Network of Christian Martial Artists

Gospel Martial Arts Union

Martial Arts the Christian Way

Wisdom Martial Arts Association

Kickin for Christ

Seigi Bushido Christian Kenpo

TKDcollege

Grace Martial Arts Fellowship

Christian Martial Arts Association

Christian Martial Arts Fellowship

Christian Ju Jitsu Association

Christian Wushu Fellowship

Karate For Christ

Keichu-Do Outreach Ministry

Christian Martial Arts Webring Home Page

Christ Warriors 1

Kami No Kanazuchi Kai Ryu

Chuck Coker - Martial Artist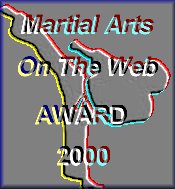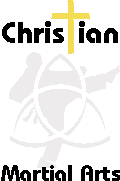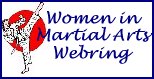 Background graciously provided by: