Home · Becky · Pat · Allen · Maribeth · Martial Arts · Pat's Links
Terrorism · Politics · Health · Dragons · Awards · Down Syndrome
Genealogy · Homeschooling · Pro-Life Feminism · Free Backgrounds
Music · Photos · Terragen · Vue d'Esprit · Fractals · Religion · Epitome
Renaissance Personhood · Ethnobotany · Email Stuff · Site Map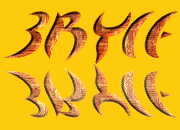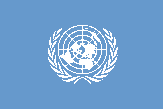 The nourishment which beauty gives to the soul is essential for the development of Renaissance Personhood. This beauty is pursued through the arts, and requires the pursuit of only the most excellent and uplifting expressions. Only to the extent that the arts awaken the awareness of human suffering and thus the burning desire to alleviate it, may this rule be broken. All forms of art that seek to debase both art and human dignity are inimical to the development of the spirit.
Please note: right-clicking on thumbnails does NOT work. Left-clicking automatically opens a new window. The thumbnails stay loaded on your browser for quick response. Clicking on either the corner x or the up arrow automatically closes the extra window. Your browser must be javascript enabled for you to view the large images. In order to preserve the quality of the images, little compression has been used. This means that each image will take longer to load than my photographs.

All original art on this web site is copyright © 1999-2005 by the artist.
My Bryce gallery on 3dCommune.

Bryce1


Bryce2


Bryce3 Images 9 and 10 contain my first textures


Bryce&Ultrafractal Each image has at least one texture which is a fractal originally developed in Ultrafractal, whether obvious or not!


Bryce5


Bryce6


Bryce&Ultrafractal2

At this point, I'm mixing them up! You'll find Bryce, Terragen, Poser, Ultrafractal, Spiralizer, and Xenodream all being used. Eventually, you will also probably find stuff that has been modified in PSP7, and images containing objects made in Shapemaker. Some backgrounds may well be from NASA or the Hubble telescope.

The term "hubism" is used to describe some of these images. A hubism (named after Hubert) is made by placing simple objects inside a sphere, with radial lights. All objects have a highly reflective material. It makes very interesting abstracts.



Bryce8 The final image was made for a contest. For a larger version of this image, go here.


Bryce9 New!


Bryce10 New!


Bryce11 New!


Thanks to Art Grafx, Ironbear, Mitch, 3dplants.com, Skydancer, and Toucan.



Special thanks to Frederik and Hubert!