Home · Becky · Pat · Allen · Maribeth · Martial Arts · Pat's Links
Homeschooling · Health · Music · Awards · Down Syndrome · Genealogy
Terrorism · Politics · Pro-Life Feminism · Religion · Free Backgrounds
Photos · Dragons · Terragen · Bryce · Vue d'Esprit · Fractals · Epitome
Renaissance Personhood · Ethnobotany · Email Stuff · Site Map
Pro-Life and Feminist Articles
It is an outrage that a mother should be compelled to kill her own child in order to receive the right to equality to which she is entitled.
This page dedicated to the babies and mothers who have been killed and maimed by abortion January 22, 2000
"The Right to Choose?" Finish the sentence. Choose what? --Cathy Callaghan
Dispones de los consejeros voluntarios en línea para dirigirte a ellos si estas contemplando tener un aborto. Haz click aquí consejeros en Español a tu disposición en todo momento para dirigir a ellos tus dudas, preocupaciones y tener una mano amiga.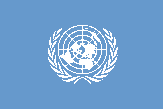 Dear Reader: In exchange for a translation of any of the original articles on this web site into your language, that I may put on this site, I can give you permission to mirror the article on your own web site. If you are interested, please email me. Thank you.

Hablar de "Niños deseados" los convierte en objetos lúdicos

Spreken over "Gewenste kinderen" zorgt voor poppeobjecten

Las feministas como antiabortistas

El aborto explota a las mujeres

Declaración sobre la Posición Inicial

El verdadero significado del feminismo

¿Qué es una feminista pro-vida?

Solidaridad


¡Nunca Mas!

Top
Foreign Language Links



cesky, slovensky


dansk



deutsch, rumantsch



español, catalán


français


ellhnika

Index

Top


italiano


English
nihongo


Nederlands, Dutch


norsk


polski


português

româna


pyccku

svenska





Some images "© 1999 www.arttoday.com"
"© 1999-2000 www.barrysclipart.com"



Background graciously provided by: