Home · Becky · Pat · Allen · Maribeth · Martial Arts · Pat's Links · Music
Homeschooling · Health · Paint Shop Pro · Down Syndrome · Genealogy
Terrorism · Politics · Pro-Life Feminism · Awards · Free Backgrounds
Photos · Dragons · Terragen · Bryce · Vue d'Esprit · Fractals · Epitome
Renaissance Personhood · Ethnobotany · Email Stuff · Site Map

Bible Verses in Mexican Languages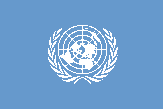 Music

Back to text index Akimel O'odham, Amuzgo, Aztec, Basque Batua, Camotlán Mixe, Chatino de Tataltepec, Chayucu Mixteco, Chontal de Tabasco, Cuicateco de Teutila, Eastern Jamiltepec-Chayuco Mixteco, español, Euskera, Huasteco de San Luis Potosí, Huave, Lowland Totonaco, Maya, Mixe de Coatlán, Mixteco de Chayuco, Mixteco de Yosondúa, Náhuatl, Nebome, Nevome, O'odham, O'othham, Papantla, Papantla Totonaca, Papago, Piman, Seri de Sonora, Southeastern Mixe, Spanish, Tepehua de Huehuetla, Tepehuan, Tohono O'odham, Tojolabal, Totonaca, Tzeltal, Tzotzil, Upper Piman, Vascuense, Yaqui, Zapoteco, Zoque,

Donate Bibles to persecuted Christians






Johann Sebastian Bach is sometimes referred to as the fifth evangelist. He evangelizes through his music, which has become popular and renown throughout the world. Bach was a staunch Lutheran, and his music is the epitome of the joy of the Christian who realizes that our salvation is dependent on God alone, and is a free gift which we do not have to earn in any way. Even our faith is a gift. For your listening pleasure, I have made available a few of Bach's famous organ compositions, courtesy of Classical Midi Archives and of Dean Lampe, who sequenced these midi files.

Prelude and Fugue in e, BWV 533 This one is a special favorite of mine, and my sister Becky plays it.


Prelude and Fugue in D, BWV 532

Prelude and Fugue in G, BWV 541

Prelude and Fugue in a, BWV 543

Prelude and Fugue in c, BWV 549

Cults and Sects Includes links in other languages



Evidences (apologetics) Includes links to information in multiple languages


I am looking for any web sites that have Psalm 23 in many languages. If you know of such a site, please email me. Also, if you have access to a Bible in a language not listed here, or you can write in any of these languages, whether listed here or not, please email me. Also, if you can help me with foreign fonts, please email me. Thank you.



Silent Night in Many Languages

The Lord's Prayer in over 1500 languages Also contains Catholic prayers and occasionally portions of the liturgy.



Top

Amuzgo de San Pedro Amuzgos

Basque Batua, Euskera, Vascuense
Euskera see Basque Batua
Camotlán Mixe see Mixe de Coatlán


Chatino de Tataltepec
Chayucu Mixteco see Mixteco de Chayuco


Chontal de Tabasco

Cuicateco de Teutila
Eastern Jamiltepec-Chayuco Mixteco see Mixteco de Chayuco


español, Spanish
Euskera see Basque Batua


Huasteco de San Luis Potosí

Huave
Lowland Totonaco see Papantla


Maya

Mixe de Coatlán, Camotlán Mixe, Southeastern Mixe

Mixteco de Yosondúa

Mixteco de Chayuco, Eastern Jamiltepec-Chayuco Mixteco, Chayucu Mixteco

Náhuatl del Centro

Náhuatl del norte de Puebla

Náhuatl de la Sierra de Puebla
Nebome see Tohono O'odham
Nevome see Tohono O'odham
O'odham see Tohono O'odham
O'othham see Tohono O'odham



Top

Papantla, Totonaca, Papantla Totonaca, Lowland Totonaco
Papantla Totonaca see Papantla
Papago see Tohono O'odham
Piman see Tohono O'odham


Seri de Sonora
Southeastern Mixe see Mixe de Coatlán
Spanish see español


Tepehua de Huehuetla

Tepehuán del Norte

Tohono O'odham, Akimel O'odham (Papago-Piman), O'odham, O'othham, Nevome, Nebome, Upper Piman

Tojolabal
Totonaco see Papantla


Tzeltal de Bachajón

Tzotzil de Chamula

Tzotzil de Chenalhó, Tzotzil de Chalchihuitán.

Tzotzil de Huixtán

Tzotzil de San Andrés
Upper Piman see Tohono O'odham
Vascuense see Basque Batua


Yaqui

Zapoteco de Chichicapan

Zapoteco del Istmo

Zapoteco de Miahuatlán

Zapoteco de Tabaa

Zoque de Francesco León

Top





Some images "© 1999 www.arttoday.com"

Some flags supplied by Flags Of The World